Especially as many states are considering adopting vote-by-mail systems for the first time, here in Oregon, we're proud of our state's long vote-by-mail history. However, we should not be content to lead the nation in ease of voting. We should consider additional ways to strengthen our election system – from dropsite safety, to ranked-choice voting, to election security.
On Monday, April 13 at 10 AM PST, join us for an upcoming virtual town hall where Oregon Secretary of State Candidate Shemia Fagan will connect with voters to discuss ways we can strengthen Oregon's election system. Eileen Reavey, co-founder of the grassroots advocacy group for National Popular Vote in Oregon, will moderate the discussion. You will have the opportunity to ask questions and join online or by phone.
Register today to reserve your seat!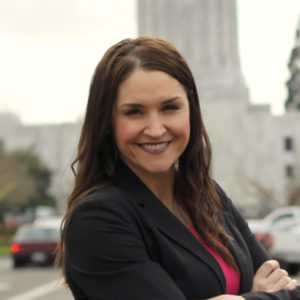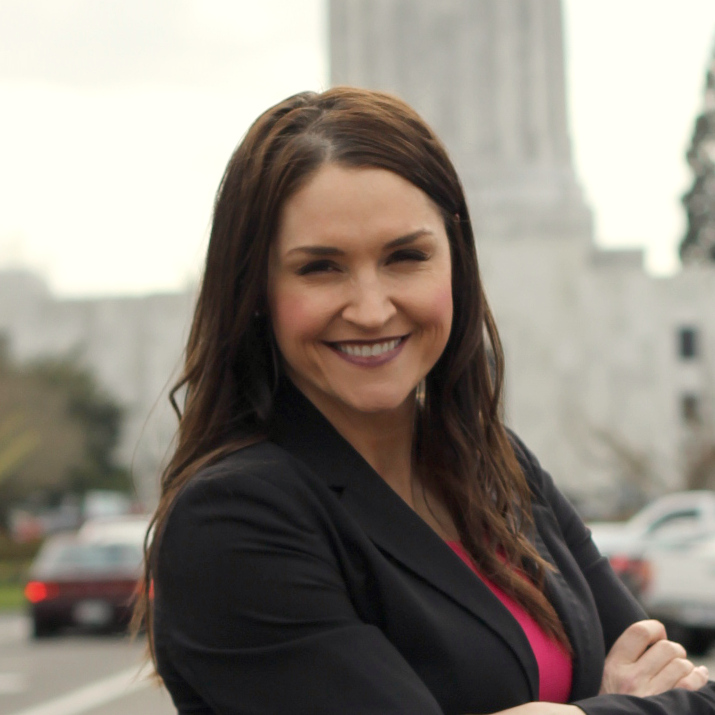 SHEMIA FAGAN – STATE SENATOR AND CANDIDATE FOR SECRETARY OF STATE
Growing up in and out of poverty and homelessness in Dufur and The Dalles, Shemia Fagan's life was fundamentally changed when her 4th-grade teacher took her under his wing. After putting herself through college and law school, Shemia has dedicated her career to ensuring that the path out of poverty exists for every Oregonian. As a school board member, in the state House and Senate, and as a civil rights attorney, Shemia has been a fearless fighter for Oregon families. In Salem, Shemia has fought for increased education funding, fair housing solutions and increased access to health care for Oregonian. A proud mother of two, Shemia is running for Secretary of State to bring a fair Oregon within reach for her children – and ours.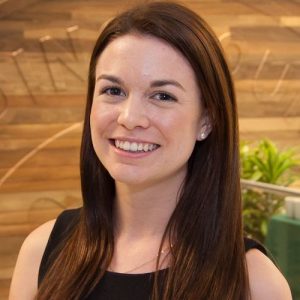 EILEEN REAVEY – CO-FOUNDER OF NATIONAL POPULAR VOTE IN OREGON
Eileen Reavey is a political and nonprofit consultant based in Portland, Oregon. Eileen began her career in nonprofit management, and previously worked as a Director of Community for the U.S. Green Building Council. In 2016 she moved to the West Coast, and after graduate school put her nonprofit organizing skills to work in the world of political organizing. She co-founded the grassroots advocacy group for National Popular Vote in Oregon and now serves as our National Grassroots Director. Eileen has a B.S. in Environmental Science & Public Policy from York College of Pennsylvania and a M.S.L. in Environmental, Natural Resources and Energy Law from Lewis & Clark Law School.  Eileen Reavey has visited 10 states on behalf of National Popular Vote.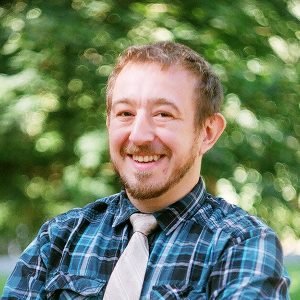 MIKE ALFONI – RANKED-CHOICE VOTING ADVOCATE
Mike Alfoni is a former campaign director and a veteran of over 70 political campaigns, ranging from local ranked-choice voting measures, to statewide ballot measures, to federal races at all levels. His focus has been on contested and challenging races. He has never lost a general election, and he has helped elect several members of the House and Senate and has won dozens of statewide initiatives. Mike transitioned from political management to act as a strategic consultant for organizations ranging from Fortune 500 technology companies to local non-profits. His latest political victory was winning the enactment of ranked-choice voting in Benton County, Oregon in 2016. He continues to advise ongoing ranked-choice voting efforts in several US states.